Ancient Future Exhibition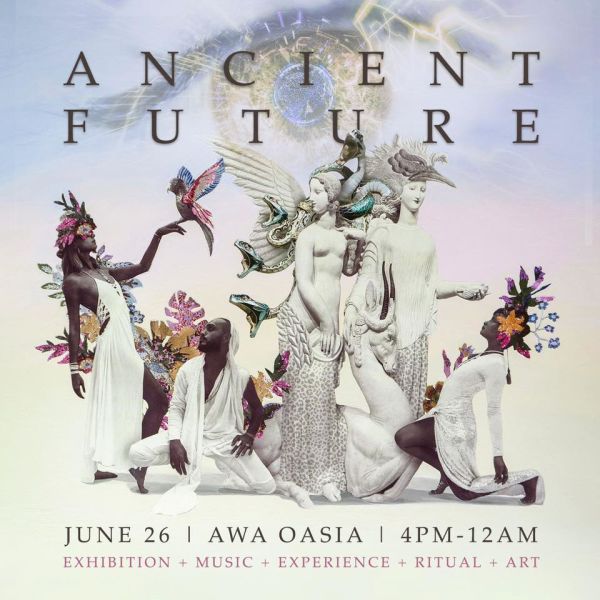 Human connection, artistic illustration, and musical art is the living expression of our consciousness at play—bridging the past and future to the present moment.
Ancient-future eyes enables you to pierce through the veil of time and see.
With full presence, you're desirous and capable of being symbiotic with the earth, in harmony others and in complete love of life.
You're invited to look and listen with reverence for the vastness of seeing though Ancient-future eyes. Come feel the infinite possibilities of our future. Enjoy what's being created to share.
*Immersive Art Exhibition
*40+ Unique Artists
*Retail Marketplace - Local Artisans
*Theatre & Body Technology Activations
*Portal Initiation
*Invocation Panels on the Future Art (NFTs, Crypto & Monetization)
*Showcasing the Art of Music, Dance, Technology and Business
*Interactive Group Experience
*Digital Art Displays
*Healing Modalities
*Delicious Tonics & Nourishing food
Ancient Future is a fundraiser for AWA Oasia in-house 501c3s, nourishing those experiencing homelessness and providing children with evolved educational curriculums.
The experience is curated by Future Eyes with immersive experiences by AWA Oasia and Play Collaborative Arts
"With our memory of the past
And our experience of the present
We imagine the future we want to exist."